MFL Mutual Fund (MFL) superannuation scheme has been helping New Zealanders save for retirement since 1969. Managed by ANZ Investments, it provides a convenient way to build and maintain your retirement nest egg.
As an existing member, you continue to enjoy the great benefits of MFL.
The scheme is no longer open to new members.

MFL Mutual Fund Limited is the trustee and manager of MFL.

ANZ Investments is the investment and administration manager of MFL.
Reports and Updates
The Fund
The fund is a managed portfolio that invests predominantly in Australasian listed property, Australasian equities and international listed property with a small allocation to cash and cash equivalents and fixed interest assets. It may also invest in funds or trusts that invest in property and are intending to list. Some underlying investments are held directly and some are held via an underlying fund.
Listed property includes trusts or companies that own or invest directly in commercial, office and industrial property. The fund's equity investments will predominantly be shares in listed trusts or companies with a substantial property component. These could include, for example, ports, airports, toll roads, utility networks and retirement villages.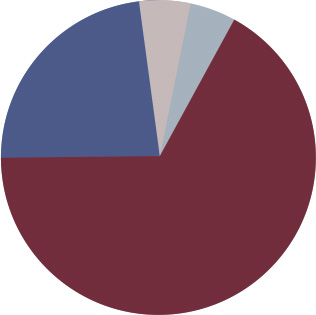 Target investment mix summary
Income assets
*5% Cash and cash equivalents
*5% Fixed interest
Growth assets
*25% Equities
*65% Listed property
More details on how MFL invests can be found in the statement of investment policy and objectives, which is available on the scheme register at companiesoffice.govt.nz/disclose (click on 'Search schemes' and search MFL Mutual Fund).
Managing your investment
MFL offers a range of flexible options to help you save for your retirement.
You can:
make regular or lump sum contributions anytime
make regular or lump sum withdrawals once you're eligible.